Outer Glow – Products
At RejuvaLife we only use the best products and procedures to give you beautiful results. The products we use have been proven to give successful results.  Keep reading to find out more about the products we use.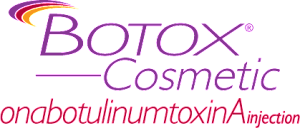 BOTOX® Cosmetic is commonly used to reduce or eliminate the appearance of facial wrinkles. It is injected under the skin into areas surrounding the eyes, forehead and mouth to smooth crow's feet, frown and worry lines. Made from a purified protein, BOTOX® injections block nerve impulses, weakening muscles to relax wrinkles and give the face a rejuvenated look. BOTOX® may also be useful for excessive sweating (hyperhidrosis).

JUVEDERM® ULTRA XC injectable gel is a colorless hyaluronic acid gel that is injected into facial tissue to smooth wrinkles and folds, especially around the nose and mouth. Hyaluronic acid is a naturally occurring sugar found in the human body. The role of hyaluronic acid in the skin is to deliver nutrients, hydrate the skin by holding in water, and to act as a cushioning agent.
Juvederm® Ultra XC temporarily adds volume to facial tissue and restores a smoother appearance to the face. Juvederm® Ultra XC injectable gel will help to smooth moderate to severe facial wrinkles and folds. Most patients need 1 treatment to achieve optimal wrinkle smoothing, and the results last about 1 year.

JUVEDERM VOLUMA™ XCJuvederm
JUVEDERM VOLUMA™ XCJuvederm is specifically designed to create a more youthful look in the cheek area. Gives a subtle lift, helps restore contour for up to 2 years. It's different than JUVÉDERM® XC and works on a different area of the face. JUVÉDERM® XC smoothes out moderate to severe wrinkles and folds around the nose and mouth, like parentheses. JUVÉDERM VOLUMA™ XC, however, adds volume to the cheek area.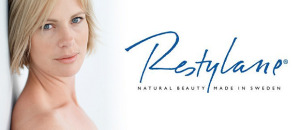 RESTYLANE® is designed to smooth wrinkles, sculpt lips and shape facial contours. It is a clear, synthetic gel made with hyaluronic acid, a natural substance that is found throughout the body. It carries little risk of allergic reaction. The most common areas for treatment are the glabellar lines (between the eyebrows) and the nasolabial folds (from the root of the nose to the angle of the mouth). With its unique ability to bind with water, Restylane® remains in the skin for many months.
Chemical Peels
Facial peels have been used to rejuvenate the skin for thousands of years. Instead of milk and wine used in ancient times, today solutions such as glycolic acid (AHA) or retinoic preparations are applied to the skin in varying concentrations to remove the damaged outer layers of skin. It will be replaced by new, healthier, more youthful looking skin. Research shows the Alpha Hydroxy Acid stimulates collagen and elastin in the deeper layers of the skin. This will result in firmer appearance to the skin and the reduction of fine lines. Peels are administered in a series in order to achieve the desired amount of correction, and are most often used in conjunction with specific medical skin care preparations for targeted cosmetic concerns.
Peels are used for varying degrees of correction in the following:
~ Dull, uneven skin tone
~ Fine lines and wrinkles
~ Hyperpigmentation
~ Acne
~ Enlarged pores
~ Rough texture
Following a series of peels, you can expect softer, more youthful looking skin, more even skin tone, softening of fine lines and varying degrees of improvement in pigmentary problems. The ZO 3-Step Chemical Peel combines salicylic acid, TCA, and lactic acid with Retinol Cream, producing a strong but gentle and safe peel, with minimal downtime. It is sometimes used to jump start a corrective topical skin care program.
ZO Skin Health:Dr. Zein Obagi, the most well known skin health expert in the world, has developed a revolutionary skin care line that combines luxury with ultra high performance for skin health and repair. The products in this system are designed to meet the specific needs of every patient at every age and stage in life. Clinically proven, these formulas will maintain the ultimate in a healthy skin profile.Smooth and firm
~ Evenly toned
~ Fully hydrated
~ Free of disease

ZO® Skin Health products offer unique formulations that until now have not been available in the marketplace.
~ New, bioengineered complexes
~ Plant stem cell antioxidants
~ Unique delivery systems
Dual systems provide correct skin care options for every skin type and level of damage.

REPAIRS skin at the cellular level. ZO® Medical utilizes scientifically proven, ultra effective ingredients in high concentrations.
~ Pure retinol
~ Advanced peptides
~ Powerful antioxidants
Authentic ZO® Medical therapeutic skincare products are only available through through authorized medical practices or an appointed International Partner. ZO® Skin Health, Inc. does not endorse using ZO® Medical products without guidance from a licensed physician or medical professional.