"If Slow Is Good For Food, Why Not Medicine?"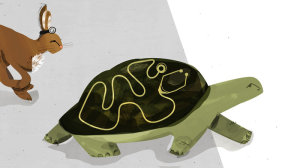 One of our patients forwarded me a link today, from an NPR blog.
(or paste this link – http://www.npr.org/blogs/health/2014/12/05/368736643/if-slow-is-good-for-food-why-not-medicine?sc=ipad&f=1001)
I'll let the article's text speak for itself, but suffice it to say, I found this perspective insightful, and reflective of the values upon which Personal Care Physicians was founded upon: 1) providing enhanced medical care to our patients by creating the appropriate time and space for communications, translating into a valuable relationship that fosters mutual trust between both patient and physician; and 2) creating opportunities to journey with our patients in lifestyle changes – the optimal "medical treatment". Adequate nutrition, fitness, stress management, sleep/rest, and inner peace are counter-cultural to our commercialized, fast-paced generation, but by no means does this mean they are unachievable. So kudos to those in our patient community who have decided to care for themselves and attend to their well-being!, whether by simply joining this practice, or for confronting a health need, or perhaps even working on some of those more challenging areas of life with our health coach, Colleen, or our resident therapist and mindfulness/meditation guru, Dr. Swartz.
Thank you again for caring about yourself, and allowing us to journey with you in that process!