So….. Why Now?
Here at Personal Care Physicians, we've had the consideration and/or opportunity expand our practice twice between 2017-2018. In each case, we did not do so, choosing instead to stay focused on the patients in our practice and improving on our clinical knowledge bases to further the health of our patient community. However, over time, we continued to receive numerous unsolicited requests to become part of our patient community, and our waiting list continued to amass to greater numbers.
When opportunity knocked again in very late 2018, we asked ourselves again, "Why would we consider expanding the practice now? What's different?" We concluded that indeed, this time, much is different. Most importantly, we realized that in previous years, we considered expanding simply because we could. But now, we decided to expand because we have the right people to do so, and because the need and demand to do so continues to grow. In early 2018, Dr. Mark met another MD, Jeff Kreher, at a functional medicine conference. They found they shared a great passion to center on patients' interests first, and to go above and beyond the "status quo" of mainstream medicine. As the year progressed, Dr. Mark met several other clinicians who shared this same mindset, and as good timing would have it, among those was Michele Guilfoyle, a Physician Assistant who was so committed to a better way of practicing medicine that she had left her position at an office in NH of 20 years long (she was the longest tenured clinician there!), committed to pursuing a yet undetermined future direction and professional position. Between Dr. Jeff and Michele, Personal Care Physicians knew we had a team of patient-centric, committed clinicians, who embodied our principles, value system, and root foundations, from which we could expand the practice to serve more patients in need of "root cause" answers to their health needs, or a greater level of care – a personal level of care.  It was only icing on the cake that, subsequently, a mutual friend connected Dr. Mark with long time Newburyport resident and pediatric nurse practitioner, Joan Delahanty, who was similarly interested in "a better way" to practice medicine.  Again, finding strong common ground in a "first do right by our patients" principle, and sharing great value in fostering deeper relationships with patients, in a practice model providing ample time within each office visit for providing complete answers to questions and mutual sharing of information, Personal Care Physicians was beyond excited to invite Joan Delahanty to join our thriving team.
It is with this narrative as the backdrop, that we proudly announce the arrivals of Michele Guilfoyle, PA; Jeff Kreher, MD; and Joan Delahanty, NP.  To accommodate their arrivals, we have moved our office from suite 303 to a bigger space in suite 202, in the Maritime Medical Building at 255 Low St., as of October 28.
For those of you on our waiting list, we will be contacting you in the coming weeks, so please be on the lookout for us by phone or email! For those of you interested in potentially joining our practice, feel free to contact us, as we will be accepting new patients again on a first-come, first-serve basis, and will be closing our practice again once we are full.

Michele is an experienced PA with a background in nutrition – she was a registered dietician (RD) and worked with a broad spectrum of patients from those who were very sick in hospital ICUs to pregnant women and children through WIC programs… She left her former position in New Hampshire after developing an interest in integrative/functional medicine and a stronger belief in "Food as Medicine", beyond what the mainstream medical model allows for in practice.
She incorporates integrative approaches, including nutritional and lifestyle counseling and mind-body medicine to complement conventional treatment. "After working in the medical field for 20 years, I believe this is the best way to treat the whole person and enhance patients' physical, mental and emotional well-being. I strive to evaluate each patient's unique situation and to offer compassionate care that takes into account each person's overall health and well-being." Her particular health interests include women's health, hormones, nutrition, gut health, and preventative medicine.
Michele is a native of the Seacoast NH area. Fitness is important to her, and she regularly practices yoga, pilates, and likes to run – she has completed several half-marathons.
See HERE for a video of a brief interview with Michele Guilfoyle!

Jeff Kreher, MD is a seasoned physician with an extensive training background. His undergraduate education included time at the Air Force Academy as well as Stuttgart, Germany. After medical school, he completed residency in both Internal Medicine and Pediatrics, where he served as Chief Resident (as Dr. Mark puts it, "It's like he trained to be a doctor twice!"). He then completely a fellowship in Musculoskeletal and Sports Medicine at Boston University/Boston Medical Center in 2007, and more recently has been on staff at Mass General Hospital, seeing patients as well as educating medical students and residents from Harvard Medical School/MGH for Children. He has served as team physician for a variety of amateur and professional athletes – from High School through Olympic levels of competition.
Dr. Kreher finds great fulfillment being an educator. Having been greatly educated himself, he has passed on his education to other students and residents, and now turns to being an empowering educator to his patients. Having discovered the amazing world of functional medicine, and the great ability to explore root causes of diseases rather than simply treating symptoms, he was no longer satisfied with the conventional model of care, and now looks forward to the opportunity to partner with his patients in true lifestyle medicine at Personal Care Physicians.
In his personal time, Dr. Jeff enjoys spending time with his two children, biking, hiking, practicing yoga, fermenting foods, and playing board games.
See HERE for a brief video interview with Dr. Jeff Kreher!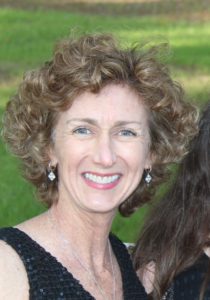 Joan Delahanty received her undergraduate nursing degree at Saint Anselm College and her graduate degree, with certification as a Pediatric Nurse Practitioner, at the University of Washington.  She had the honor and privilege of spending twenty years in the United States Navy as a medical/surgical/cardiothoracic intensive care nurse, and then as a pediatric nurse practitioner, caring for children of active duty military.
Joan's interest in pediatrics blossomed while caring for HIV positive Haitian refugee children, during a deployment in Guantanamo Bay, Cuba.  Once children won over her heart, she spent the second half of her Naval career dedicated to reaching out to children and families within the military, teaching classes on parenting, care of the newborn, and affordable nutritional options for young parents.  After serving at various Naval and Marine Corps stations across the globe, and choosing to retire from the military, she and her family moved from Seattle to Newburyport in 2006, becoming active members of the local community.
Joan holds a strong belief in taking the time to teach each and every one of her patients and families practical ways of improving their health functionality.  She believes that through patient care counseling, we can empower and encourage children and families to be better advocates for themselves and make healthy lifestyle choices.
Joan enjoys spending time with her husband, two teen-aged daughters, and their dog.  She also enjoys travel, skiing, hiking, CrossFit exercise, and reading.
Book An Appointment
Fill out the form below to book an appointment and take charge of your healthcare today.